Passengers must hold a passport with a minimum validity of 6 months during the stay.
Visas change from each country and may suffer updates. Consult our table but do not dispense the contact with the Embassy or consult the
Portal of Portuguese Communities of the Ministry of Foreign Affairs.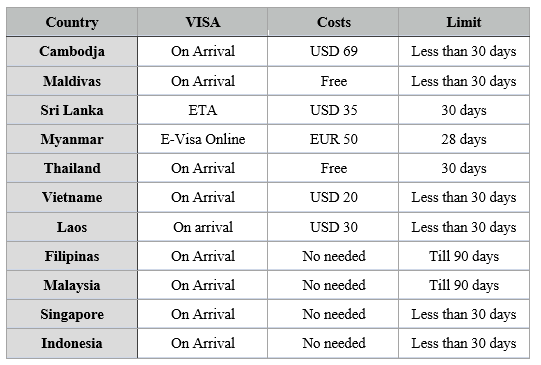 When minors travel accompanied by their parents to destinations that require a passport, they must also be holders of the identity card, in order to prove their membership.
Article 23 of Law 138/2006, of July 26, stipulates that national minors, when not accompanied by those who exercise parental authority, may only leave the national territory with an authorization to do so. Regarding legal minorities resident in Portugal, Article 16 of Decree-Law 244/98, of 8 August, in the version of Decree-Law 34/2003 of 25 February, establishes the need to submit exercise parental authority if they travel unaccompanied by them. In both cases, this authorization must appear in a written document, dated and signed by the person who exercises the legally certified parental authority, also granting monitoring powers by duly identified third parties.
Minor, child of married parents - Release authorization must be issued and signed by one of the parents, only if the minor travels without any of them;
Minor, child of divorced parents, judicially separated from persons and property, or whose marriage has been declared null or void - Release authorization must be provided by the ascendant to whom it was entrusted;
For more information, parents should consult the SEF.
If you are going to drive at the destination, check if you have an IDL (International Driving License). You can request your letter from ACP - Autom
ó
vel Clube de Portugal.
Failure to comply with the above rules can have serious consequences or even penalize passengers. This information has been provided by the relevant official organizations, so Diamond Escape Lda
declines all responsibility for changes or omissions of information.
Each destination has its own medical care. This does not dispense with a visit to the Consulta do Viajante to prevent health issues and despite possible problems.
METEOROLOGICAL CONDITIONS
Climate change has made the occurrence of natural phenomena even more unpredictable. In this sense, no liability can be attributed to Diamond Escape Lda
for its occurrence. Before traveling, look for more information from Diamond Escape Lda
's board and inform yourself in advance of the precautions to take. For more information, see the World Meteorological Organization website.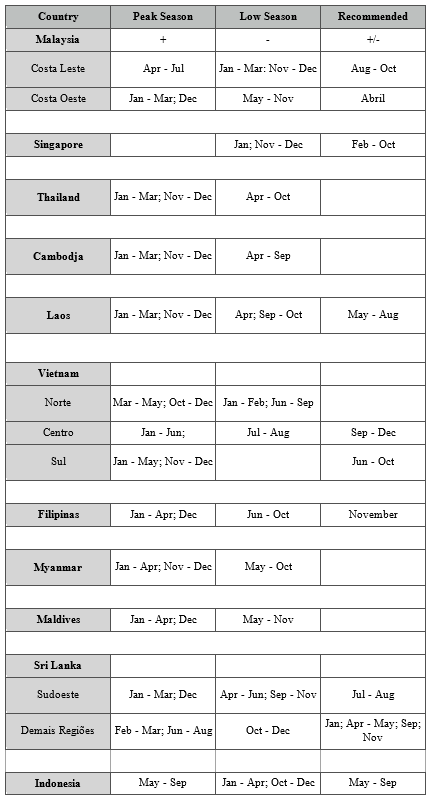 SAFETY MEASURES AT AIRPORTS - RESTRICTIONS OF LIQUIDS IN HAND BAGGAGE
Passengers are not permitted to carry liquids in their cabin baggage other than those contained in individual containers of a capacity not exceeding 100 milliliters or equivalent (100g / 3oz) packed in a closed, transparent plastic bag that can be opened and closed capacity of not more than 1 liter per passenger. As a reference the bag can not exceed the dimensions of 19cmx20cm.
Liquids: water and other beverages, soups and syrups; gel, including hair gel; toothpaste, including toothpaste; other articles of similar consistency; lotions, including perfumes and beard creams, and aerosols and other pressure vessels.
For more information consult the ANAC - Autoridade Nacional de Aviação Civil
GENERAL CONDITIONS OF TRAVEL
General conditions attached to the travel program are available, available for consultation at
http://diamondtoursandtravel.com
Passengers should always take info about local currency of the destination country as well as the exchange rate applied at the time of travel.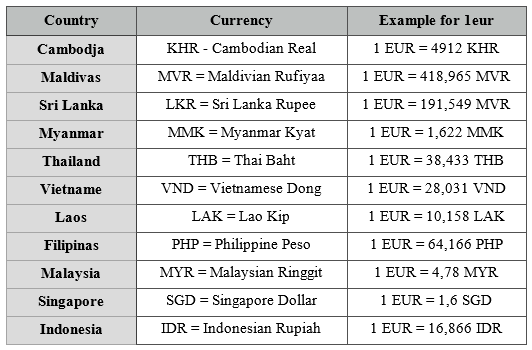 The Portuguese who travel abroad can register on the website of the Secretariat of State for Communities. Although not mandatory, this register allows citizens to be quickly contacted in the event of a crisis situation in the country where they are.
If you have any questions, please contact us.
We hope your trip will be as smooth as possible.