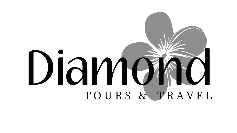 www.diamondtoursandtravel.com
• Pura Ulun Danu Beratan, or Pura Beratan, whose name means "beginning of the lake," is one of the main temples of water in Bali and perhaps most exclusively dedicated to Shiva to the Goddess of water, lakes and rivers, Dewi Danu. Curiosity: The Pura Ulun Danu Beratan is the patent image of images of notes 50 thousand rupees.
• Jatiluwih Terrace - Unesco World Heritage, Jatiluwih is the largest Bali rice terrace. Mostly manually built, it is estimated that this landscape breathtaking was started more than 500 years at the hands of local farmers. Jatiluwi Terrace is located in a central area of the island, predominated by countryside, this is still one of the best kept secrets of Bali.
• Tanah Lot Temple is on a large rock by the sea, accessible only if the tide is low. Pura Tanah Lot, in Balinese language means "land in the sea" and it's easy to see why. Today the Pura Tanah Lot is much more than a temple, is a landmark of Bali and a tourist station visited by thousands of people daily.
Included: Car, Driver, Gas, Entrance Ticket, Parking, Sarong, Insurance, Tax
Copyright © 2017 Diamond Tours and Travel
Copyright © Diamond Tours and Travel